So for those that ordered the new 1989 Batmobile over the the Black Friday weekend, it came with a free mini Batmobile (40433) that is 366 pieces total.
Not a bad set to nab if you were able to and plan on selling the freebies, which only reduces your overall investment in the larger set.
For a LEGO set that set one back $250, it was well worth it if you plan to sell the mini set that came with it as it's now been close to a month and this set is still selling for an average price of $75 or so on the secondary market.
Below is the full Batmobile 76139 where even the 3 mini-figures are seeing some heat on the secondary market. The Batman is fetching almost $40 on it's own on a good day while the Vale and Joker are fetching anywhere from $15 to $25 each.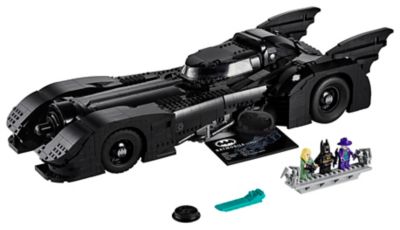 Below is the original image of the mini Batmobile that was free with the purchase of the 76139 set over Black Friday.
So if you were fortunate enough to buy this set and get the free sets that came with this awesome LEGO set that brings back nostalgia for us Batman fans that saw the original 1989 movie, now's a good time to sell to make that set more affordable.